Reliable Windscreen Replacement & Windscreen Repair in Coffs Harbour
From windscreen repair in Coffs Harbour through to complete windscreen replacement, there's nothing National Windscreens can't help you with. We pride ourselves on providing prompt and reliable mobile car window services across Coffs Harbour and surrounds, including North Boambee Valley, Boambee, Karangi, Korora and Toormina.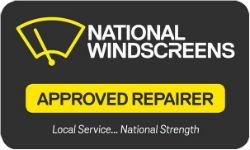 Whether it's a standard windshield repair or replacement job, a car side window replacement, windscreen chip repair or rear window replacement, you can rely on our team to provide a quality service that gets you back on the road again as soon as possible. We can also assist with non-standard vehicles, such as buses, trucks and other light commercial vehicles. Call us now to find out how we can help you with our emergency windscreen replacement and repair services.
Why Choose Our Mobile Car Window Services?
If you're wondering why you should call National Windscreens when you need windscreen repair or replacement in Coffs Harbour, here are just a few reasons:
We've been in the industry for over 30 years
We offer competitive rates and deliver personalised customer service to exceed your expectations
We can assist with emergency 24 hour windscreen repair and replacement
We provide a lifetime guarantee for all work we do
Call Us Now for Windscreen Replacement & Other Mobile Car Window Services
Next time you need windscreen repair or windscreen replacement in Coffs Harbour or nearby areas such as North Boambee Valley, Boambee, Karangi, Korora and Toormina, make National Windscreens your first choice. Contact us today to learn more or request assistance.