When you're in need of windscreen repair, windscreen replacement or other mobile car window services in Stanthorpe and surrounds, you can rely on National Windscreens to provide the prompt response you need. Servicing Stanthorpe and surrounding areas such as Broadwater, Severnlea, Kyoomba, Dalcouth, Diamondvale and Applethorpe, we can assist with windscreens in addition to providing a range of other useful services such as car window tinting, car side window replacement and sunroof repair.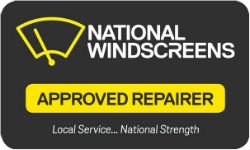 Why Choose Us?
There are many reasons why you should choose National Windscreens for windshield repair and replacement in Stanthorpe. Some of these reasons include:
Our prices are among the most competitive available
We have over 30 years of experience in the industry
We aim to provide personalised customer service that exceeds your expectations
We offer emergency windscreen replacement and repair with our convenient 24 hour windscreen repair and replacement service
We're able to work directly with most insurers, saving you time
We provide a lifetime guarantee on all of our work for your peace of mind
Get in Touch with Us Today
Whether you require windscreen crack repair in Stanthorpe or rear window replacement in a nearby area such as Broadwater, Severnlea, Kyoomba, Dalcouth, Diamondvale or Applethorpe, National Windscreens can provide the assistance you need. Contact us today for 24/7 assistance when and where you need it.