National Windscreens Approved Repairer – DEVONPORT
Our local windscreen repair and replacement experts in DEVONPORT and surrounding areas.
Services: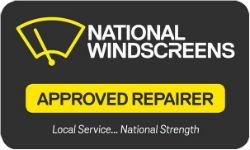 In branch & Mobile Service – we come to you
After Hours Emergency Service
Windscreen repair & replacement
Side and rear replacement
Tinting
Chip Repair's
Light Commercial
Trucks
Buses
Windscreen Replacement and Repair in Devonport
It doesn't take much for the structural integrity of a car windscreen to become compromised. All it takes is for a stone to come off the wheel of a car in front of you and fly into your windscreen with enough force to chip it. Leave that chip unseen to for long enough and it can develop into a crack or even shatter completely. Thankfully, National Windscreens provides 24 hour windscreen repair and emergency windscreen replacement in Devonport so you can get things fixed quickly and easily.
Our Mobile Car Window Services
Stuck on the side of the road with a broken windshield? National Windscreens can come to you with our mobile car window services in Devonport and other surrounding areas. We can assist you with:
Windscreen repair
Windscreen replacement
Windshield repair
Rear window replacement
Car side window replacement
Windscreen chip repair
No matter where you are or what type of vehicle you drive (we provide services for cars, trucks, buses and more), you can trust National Windscreens to provide you with the quality services and advice you need.
Why Choose Us?
There are many reasons to choose National Windscreens when you need 24 hour windscreen repair in Devonport:
We've been industry leaders across Australia for over 30 years, with more than 100 centres nationwide
We provide customers with some of the most competitive rates on the market
We aim to provide tailored customer service that specifically meets your needs
We can do everything from emergency windscreen replacement to windshield chip repair
We liaise directly with most insurers in Australia
All work completed is covered by a lifetime guarantee for complete peace of mind
Call Us Now
When unforeseen situations occur and you need emergency windscreen repair or replacement in Devonport, you can rely on National Windscreens to get the job done right. Contact us now to make a booking or learn more about how we can provide assistance.