National Windscreens Approved Repairer – Horsham
Our local windscreen repair and replacement experts in Horsham and surrounding areas.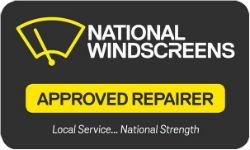 Services:
In branch & Mobile Service – we come to you
After Hours Emergency Service
Windscreen repair & replacement
Side and rear replacement
Canopies
Chip Repair's
Light Commercial
Buses
Trucks
24 Hour Windscreen Repair & Replacement in Horsham
If you're a Horsham local or you live nearby, you'll know that there are long stretches of road where stones can fly up from the wheel of the car in front of you and chip your windscreen. Putting off repairing a chip can weaken the glass to the point that it could shatter, so it's best to get it fixed ASAP. When you need emergency windscreen replacement or repair in Horsham, you can rely on National Windscreens to get the job done right.
Expert Mobile Car Window Services Available 24/7
National Windscreens provides 24/7 mobile car window services in Horsham and other nearby towns. We can assist you with:
Car side window replacement
Rear window replacement
Windscreen chip repair
Windscreen repair and replacement
Windshield repair
It doesn't matter where you're located or the time of day or night − you can trust National Windscreens to provide you with the quality services and advice you need any time, any place.
Why Call On National Windscreens for Windscreen Repair?
There are countless reasons to choose us for 24 hour windscreen repair and other services in Horsham:
In addition to cars, we also provide windscreen replacement and repair for trucks, buses and other vehicles
We've clocked in over 30 years of windscreen repair experience across more than 100 centres in Australia
Our valued customers receive some of the most competitive rates in the market
With every job, we aim to provide custom services that are tailored to your needs
Our team will work closely with most insurers in Australia where available
We cover all work with a lifetime guarantee for complete peace of mind
Get in Touch with Us Today
We understand that accidents happen. When such an accident occurs in Horsham and you need a windscreen repair or replacement expert as soon as possible, National Windscreens can come to the rescue. Contact us now to arrange a booking or learn more about how we can provide the help you need.