National Windscreens has invested in ADAS calibration technology so we can provide windscreen replacement and calibration when required.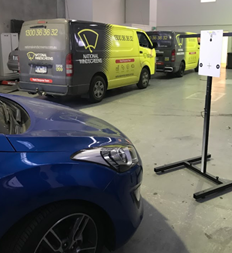 What is ADAS? ADAS includes a wide range of safety features for vehicles such as autonomous emergency braking (AEB), lane departure warning (LDW), lane assist, night vision cameras and adaptive lighting. By 2020, it is predicted that more than 40% of new vehicles will have at least two types of driver assistance systems fitted as standard so the need for calibration will continue to grow.
What is Calibration? Most of these ADAS features rely on windscreen-mounted cameras in order to operate effectively. So if a windscreen needs replacing then these cameras may have to be calibrated to ensure the safety systems continue to work as intended.
Contact us today for more information on ADAS Calibration at info@nationalwindscreens.com.au or 1300 36 36 32