Need windscreen repair for a minor crack, or emergency windscreen replacement for a car that's been involved in an accident? Whatever your needs entail, you can trust the team at National Windscreens to provide 24 hour windscreen repair and replacement services you can trust. Our experienced team offers a convenient mobile service in Goondiwindi and beyond, including Callandoon, Boggabilla, Kurumbul and Billa Billa.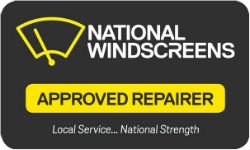 How We Can Help You
Mobile car window services we can assist with include:
Windscreen repair
Windscreen replacement
Car side window replacement and repair
Windscreen chip repair
Windscreen crack repair
Car window tinting
Sunroof repair
After hours emergency service for emergency windscreen replacement
Rear window replacement
And more
Whether you need assistance with a car, truck, bus or other vehicle type, you can rely on our team to provide prompt and reliable 24 hour windscreen repair and other services.
Contact Us Today
National Windscreens is proud to be a leading provider of windscreen repair and windscreen replacement in Goondiwindi and surrounding areas, including Callandoon, Boggabilla, Kurumbul and Billa Billa. Contact us today to learn more or make a booking for our services.