Windscreen Repair & Windscreen Replacement in Albury
If you're worried about the integrity of your car windows, you can trust the highly trained team at National Windscreens to provide reliable mobile car window services in Albury. We can also assist locals in the surrounding areas of West Albury, Glenroy, East Albury, South Albury, North Albury and Lavington.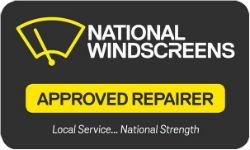 How We Can Help
Services we offer include:
Windshield repair
Windshield replacement
Car side window replacement and repair
After hours emergency services
And more
In addition to providing the above services for standard vehicles, we can also provide reliable services for trucks, buses and light commercial vehicles. Regardless of what you drive, our mobile car window services can ensure you're back on the road again sooner rather than later.
Why Choose National Windscreens?
Here are just a few reasons why National Windscreens is the number one choice for windshield repair and replacement in Albury and surrounds:
We offer competitive rates
We have over 30 years of experience and more than 100 fitting centres across the country
We pride ourselves on our personalised customer service
We offer emergency windscreen replacement and 24 hour windscreen repair so you don't have to wait
We're able to work directly with most insurers
All work we carry out is covered by a lifetime guarantee, providing you with peace of mind.
Call Our Team Today
National Windscreens is the best choice when you need prompt windscreen repair or windscreen replacement services in the Albury region and surrounds, including West Albury, Glenroy, East Albury, South Albury, North Albury and Lavington. To make a booking or learn more about our services, contact us today.