Windscreen Repair and Windscreen Replacement in Kingsgrove
If your car's windscreen has been damaged, it's vital to get it seen to as soon as possible. What might just be a small chip now could turn into a shattered windscreen when driving at high speeds. If you want to prevent the risk of danger to you and your passengers, as well as other drivers on the road, arranging windscreen repair or replacement is a must. Fortunately, National Windscreens is available to provide the assistance you need with our 24/7 services for windscreen repair and windscreen replacement in Kingsgrove and beyond.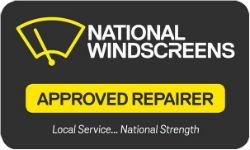 Services Offered:
Why Choose Us?
There are many reasons why National Windscreens is a top choice for windscreen repair and replacement services in Kingsgrove. Some of these reasons include:
We offer our services 24/7, ensuring you can get help when you need it
We stock a wide range of windscreens and glass for most car models
Our expert technicians can come to you in fully equipped vans
We pride ourselves on our fast response times
We have centres Australia wide
We provide guarantees for all work we perform
We've been in operation for over 30 years
Contact Us
Next time you need prompt windscreen repair or replacement in Kingsgrove, don't look past the team at National Windscreens. Call us today on 1300 363 632 to request a quote or book our services online for a time that suits you.