Windscreen Repair and Windscreen Replacement in Port Kembla
It might surprise you, but it doesn't take much for a small chip in the windscreen of your car to form. All you need is a small stone or pebble to come off the road in front of you and hit your windscreen with enough force that it causes a small chip. Before too long, that chip can expand into a crack, and before you know it your visibility is compromised. Fortunately, getting a specialist in windscreen replacement or windshield repair to see to your vehicle ASAP can prevent your car from becoming a hazard to other drivers, pedestrians and yourself. When you need 24 hour windscreen repair or replacement in Port Kembla or surrounding areas, contact the team at National Windscreens.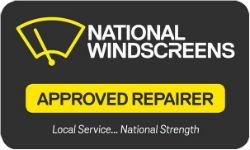 Services Offered:
In branch & Mobile Service – we come to you
After hours 24/7 emergency service
Windscreen replacement
Side window repair and replacement
Rear window repair and replacement
Light commercial
Trucks
Buses
Why Choose Us?
Locals in Port Kembla can enjoy National Windscreens' extensive range of windscreen repair and replacement services 24 hours a day, seven days a week. Here are some additional reasons why we're a top choice for mobile window services in Port Kembla:
We're backed by over 30 years in operation
We can fit a range of windscreens and glass for most car models
We boast a team of experienced and professional technicians
We have a fleet of fully equipped vans
We pride ourselves on our fast response times
We have centres located across Australia
We offer work guarantees for your peace of mind
Our services are available not just for standard passenger cars, but also for trucks, buses and light commercial vehicles
Contact Us Today for Assistance in Port Kembla & Surrounds
National Windscreens has been ensuring drivers in Port Kembla and beyond get from A to B safely and without incident for over 30 years with our windscreen crack repair and mobile car window services. Ready to request a quote or make a booking? No matter what time of the day or night, or where you are in Port Kembla, when you need emergency windscreen replacement of the highest standard, give us a call on 1300 363 632 or book our services online.