Windscreen Repair and Windscreen Replacement in Port Macquarie
For pedestrians and other drivers on the road, one of the biggest risks to safety is another driver's vision being hindered due to a damaged windscreen. A small crack or chip in the windscreen may seem inconsequential, but it can fast become a hazard if not treated as soon as possible. When you need emergency windscreen replacement or crack repair in Port Macquarie or surrounding areas, call the experienced team at National Windscreens.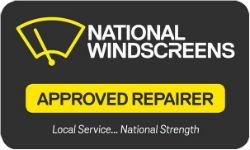 Services Offered
Port Macquarie residents can take advantage of a vast range of services made available by National Windscreens. We're here to preserve the safety of you, your windscreen and your vehicle as a whole with services such as:
We make these services available not just to standard passenger vehicles, but also to buses, trucks and light commercial vehicles as well. No matter what you drive throughout the day, we aim to have your vehicle windscreen safe again as soon as possible.
Why Choose Us
For Port Macquarie locals, there are many reasons why you should choose National Windscreens for all your windshield repair and replacement needs. We offer:
24/7 availability, providing emergency mobile car window services across town with a fast response
Consummate service and advice from expert technicians
Over 30 years of operation in the windscreen replacement industry
Some of the region's most competitive rates
Fully equipped vans
Australia-wide centres
An extensive range of windscreens and glass for most car models
Healthy connections with all insurers to get processes moving quickly
Full lifetime warranty and work guarantees on the workmanship and windscreen
Contact Us for Assistance Today
No matter where you are in Port Macquarie, National Windscreens can come to you any time, any place for emergency windscreen replacement or repair services. Call us today on 1300 363 632 to learn more, request a quote or book our services.