Windscreen Repair & Windscreen Replacement in Innisfail
Whether you need a car windscreen replacement or you have a rear window chip you want repaired, the team at National Windscreens can provide mobile car window services in Innisfail you can rely on. We also offer our services in the surrounding areas of Innisfail, Hudson, Cullinane, Goondi Bend, Goondi Hill, Mighell, East Innisfail, Webb and Eaton.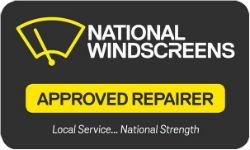 How We Can Help
Our mobile car window services can assist standard vehicles as well as trucks, buses and light commercial vehicles. Call our team when you need:
Windshield repair and replacement
Car side window replacement and repair
Windscreen chip repair
Mobile services
After hours emergency services
Rear window replacement
Canopies
And more
Why Choose National Windscreens?
If you're in need of windshield repair or replacement in Innisfail, here are some reasons why we're a top choice:
We offer competitive rates for windscreen replacement and repair
We boast over 30 years of experience and are dedicated to providing exceptional customer service
We have over 100 fitting centres across the country
We can provide assistance any time of the day or night with our 24 hour windscreen repair and emergency windscreen replacement services
We can work with most insurers, helping to minimise hassle
We offer lifetime guarantees for our work
Book with Us Today
National Windscreens is proud to be the number one choice for windscreen repair and windscreen replacement in Innisfail and surrounding areas. Contact us to learn more about our services or make a booking.