Windscreen Repair and Windscreen Replacement in Kingaroy
In need of emergency windscreen replacement or repair in Kingaroy? National Windscreens is proud to offer convenient mobile car window services when you need them in Kingaroy and surrounding areas such as Gordonbrook, Taabinga, Coolabunia, Booie and Memerambi. Whether you need windscreen crack repair or car side window replacement, National Windscreens is the trusted choice for Kingaroy locals.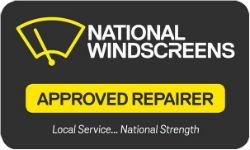 Services Offered
We offer the following services for locals in Kingaroy:
Car side window replacement and repair
Windscreen chip repair
Windscreen crack repair
Car window tinting
Sunroof repair
Mobile service
24/7 emergency service for after hours windscreen replacement
Services for trucks, buses and light commercial vehicles
And more
Why Choose Us?
With years of experience providing prompt and reliable 24 hour windscreen repair and other services, you can rely on National Windscreens to ensure the highest standards of quality and workmanship. Here are some additional reasons why you should choose us next time you need windscreen repair or replacement:
We have 24/7 availability, allowing us to provide a fast response when you need it
Our expert technicians have years of experience and travel to you in fully equipped vans
We stock a range of windscreens and glass for most car models
All work we do is also covered by work guarantees, providing you with peace of mind
We've been in operation for over 30 years, with centres situated Australia wide
Call Us Today
Whether you need windshield repair, windscreen replacement or car window tinting, National Windscreens can provide a mobile service that meets all your needs. To request a quote or book our services in Kingaroy and the surrounding areas of Gordonbrook, Taabinga, Coolabunia, Booie and Memerambi, call us today.