National Windscreens Approved Repairer – Mansfield
Our local windscreen repair and replacement experts in Mansfield and surrounding areas.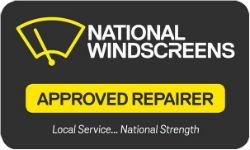 Services:
Windscreen repair & replacement
Side and rear replacement
Glass roof
Canopies
Chip Repair's
Light Commercial
Trucks
Windscreen Repair & Replacement in Mansfield
If you're feeling concerned about the quality of your windscreen, particularly if it's showing signs of chips or cracks, there's no better time than now to get in touch with National Windscreens about a windscreen crack repair or full replacement. It's the best and safest way to prevent small chips in your windscreen from becoming large cracks that can become a hazard to you and to others. With our 24 hour windscreen repair and replacement services, we can take care of your needs in Mansfield any time, any place.
Windscreen Crack Repair and Other Services
Whether you live in Mansfield, you work in the area or you're just passing through, you can take advantage of National Windscreens' round the clock mobile car window services. You can count on our team to provide emergency windscreen replacement and repair services 24/7. We can also assist you with:
24 hour windscreen repair
After hours emergency services
Car side window replacement and repair
Canopies
Mobile car window services
Rear window replacement
Windscreen crack and chip repair
And more
National Windscreens' repair and replacement services don't just apply to standard passenger cars; we also provide services for buses, trucks and other commercial vehicles. Discover how we can help you today.
Why Choose Us for Windscreen Crack Repair in Mansfield ?
There are many reasons why you should choose National Windscreens for rear window replacement, windshield chip repair and other services in Mansfield. Customers come to us for many reasons, including:
Our competitive rates
Our 30 years of experience in the industry
Our high-quality customer service tailored directly to the clients' needs
Our ability to work with insurance companies across Australia
Our lifetime warranty on all work to guarantee your satisfaction and peace of mind
Contact the Experts in Windscreen Repair & Replacement in Mansfield
Next time you need windscreen repair or replacement in Mansfield and surrounding areas, call the team at National Windscreens. Contact us today to learn more about our services or make a booking.